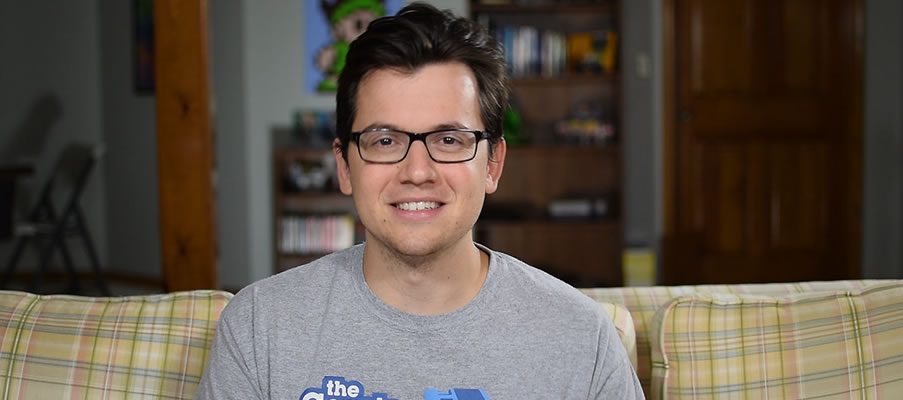 I'm Norman Caruso, creator of the Gaming Historian — a YouTube documentary series that explores the history of video games. Want to learn about the landmark lawsuits that changed the industry? Or why the Power Glove wasn't "so bad" after all? Then you've come to the right place!
I started the show in 2008, when I was working on my bachelor's degree in history at Elizabeth City State University. I loved studying history, and loved video games too, but when I went on YouTube to find information about video game history, I couldn't find a thing. That's when I got the idea to create Gaming Historian.
I did my first episode about the NES2, after noticing questions about it in the comments section of an Angry Video Game Nerd episode (James Rolfe features this console in many of his episodes). The rest, as they say, is history! For years, I would come home from a full day of work to create new episodes of the show. I loved working on Gaming Historian, so it was frustrating to only work on it part time. I wanted to work on the show full time so that I could do more original research, conduct interviews, and create bigger episodes. My wife supported that goal, so in 2014, we began saving up. In 2015, I quit my day job to work on Gaming Historian full time. It was the best decision we've ever made. A year later, Kristin was able to quit her job. She has a background in journalism and public relations, so she helps research, write episodes, and spread the word about the show.
Of course, none of this would be possible without you! To everyone who supports the show on Patreon, purchases Gaming Historian merchandise, or just watches the show, thank you. We appreciate your support. Today, the show has more than 14 million views and 200,000 subscribers, and has been featured on Destructoid, Polygon, Nintendo Life, and even Playboy.com.
Thanks for watching!
How To Contact Me
Check out the Contact page for my e-mail & mailing address